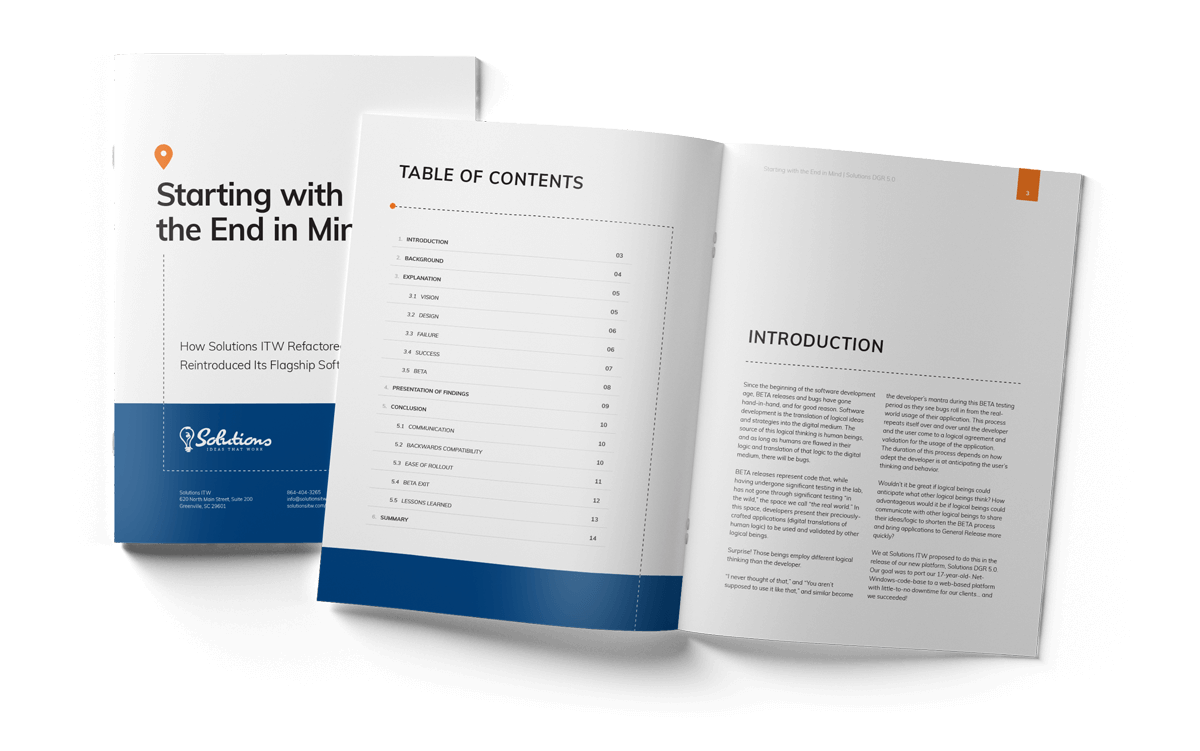 Download our free whitepaper!
Starting with the End in Mind: How Solutions ITW Refactored, Rebuilt, and Reintroduced Its Flagship
POS

Software Package
Simply fill out the form on this page to download our free whitepaper. To learn more about Solutions DGR 5.0, visit our website or schedule a demo today.